(2019)*Want a step-by-step guide to getting your important personal papers organized and stored safely? Let me walk you through the process with the 10 Day Organize Your Most Important Documents Challenge. A great way to get the documents that matter most together in a logical, time friendly way.
Tired of digging through a pile of clothes to find something to wear? Wish you could figure out where that black hole in the closet is that your favorite outfits keep disappearing into, not to mention all your socks? Then, you will definitely want to stick around for these 6 Handy Closet Organizing Tips.
The main idea to keep in mind when it comes to closet organization is that you will not wear, what you do not see. Visibility is so important in making your closet function properly.
(Disclosure: Please note that this post contains affiliate links. If you click one of the links and make a purchase, we may receive a small commission that will help support this blog. Thanks so much.)
1. Therefore, the first step in closet organization is decluttering. According to the Bureau of Labor Statistics, households spend, on average, $1,700 on apparel, footwear, and related products and services each year (2010). Also, in a study of women ages 18-54 by Threadflip, half the respondents indicated that about 50% of the items in their closets are not used at all.
The key to decluttering is to start with just one section of the closet, so as not to overwhelm yourself. Move the items in that section of the closet out to a bigger room to spread them out and see what you have to work with. Make spots for separate keep and donate piles.
Put any clothes, shoes, and accessories that you have not used in several seasons (ex. a sweater that you have not worn for several winters) in the donate pile. For things that you put in the keep pile, make sure that you give them the once over to make sure that no buttons are missing and that wear spots are not excessive.
If you have the time and the energy, proceed on to the next section of the closet repeating the same steps. If not, simply put only the items that you are planning to keep back in the closet until you have time to do the other sections.
Once you have given your full closet a "Decluttering Once Over", then go to the Closet Reorganizing:
2. Start with your hanging space. Make it easy on yourself when you put what you are keeping back in the closet by grouping like items. Some grouping ideas include:
By Season-cold weather, warm weather, and in between
By Like Types of Items-long sleeve shirts, skirts, pants, etc…
By Color
3. Use the same type of hangers for most of your hanging items to prevent tangling.
For example, these Huggable Hangers 40-Pc. Combo Pack offers both shirt and pants and skirt hangers.


For accessories such as scarfs, check out the Whitmore Folding Scarf Hanger.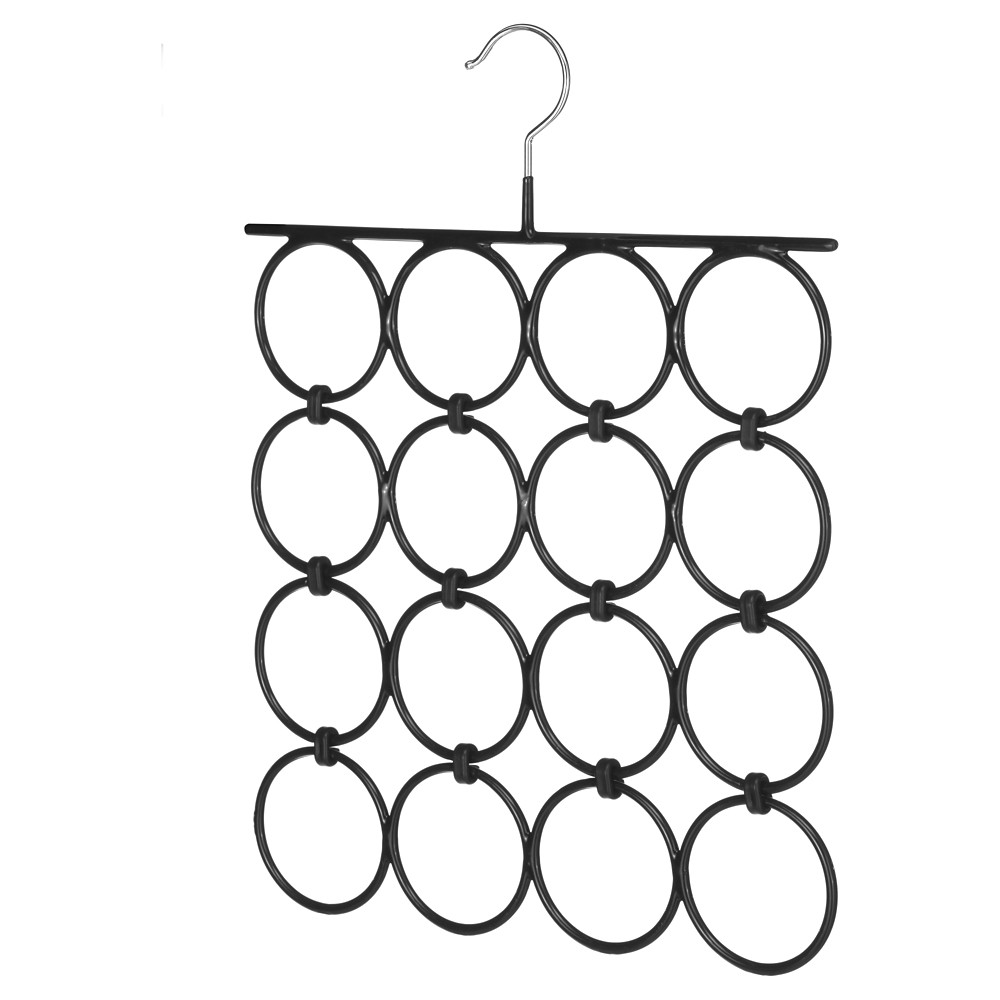 4. Ideally, store shoes in a Seville Classics 3-Tier Utility Shoe Rack or in an over the door organizer such as 24-Pocket Over-The-Door Hanging Shoe Organizer. If you do not have enough space for either option, store shoes below hanging clothes, but with at least front tip of shoes visible so you can see your options.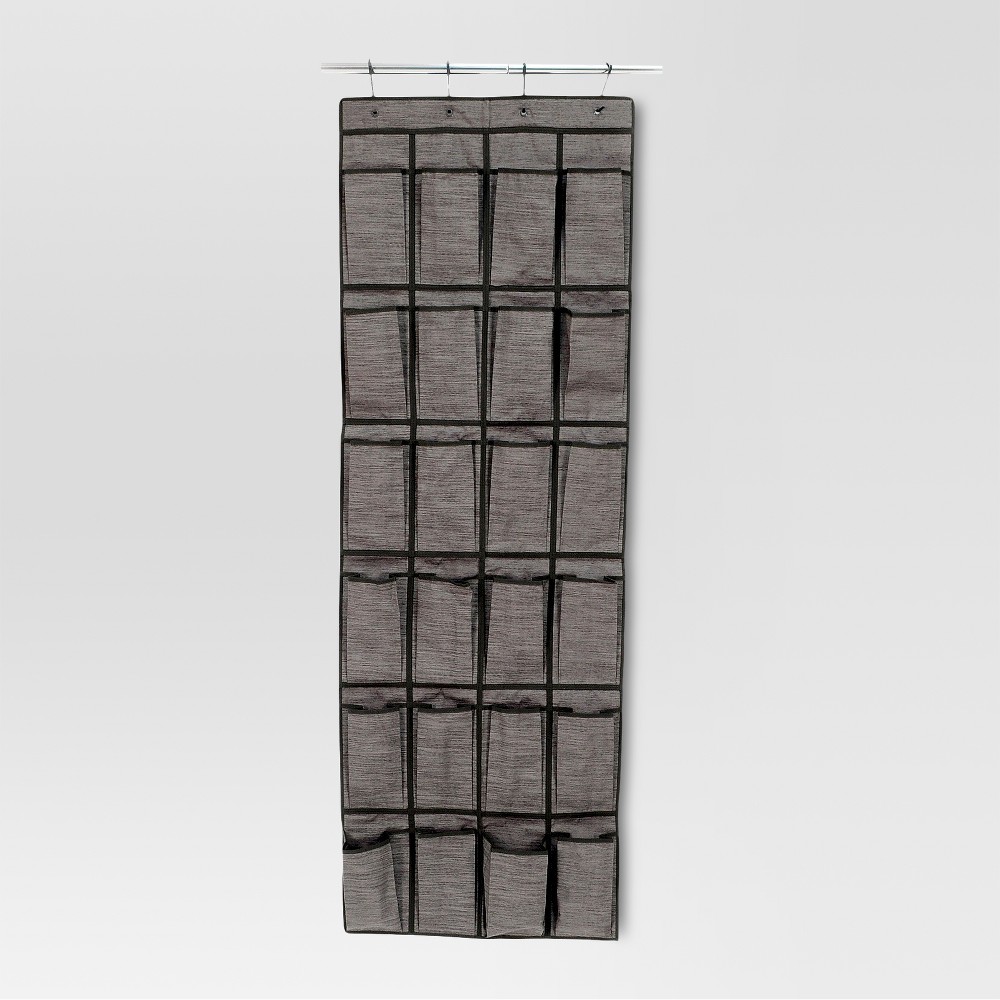 5. If you will be storing jewelry in your closet, keep in an easily accessible and tangle-free container. Something like the 80 Pockets Household Essentials Jewelry Organizer fits those criteria.


6. Finally, for other items that you may wish to store in your closet (ballcaps, gloves, etc..), stackable boxes work well because they come in a variety of sizes. Check out the Household Essentials® Jumbo Storage Boxes.

Once the closet organizing is done, it will be so much easier to find what you need when you need. And an organized closet might just help your mornings get off to smoother starts.
For more organizing tips:
Clever Small Space Storage in Your Home
15 Clever Garage Storage Ideas