They help gather family and friends to enjoy time together. They encourage people to get to know each other. Their twists and turns get the brain working overtime, and sometimes, the body too. And dollar for dollar, they are one of the least expensive, budget-friendly forms of entertainment available because they can be used over and over. Gotta to love Board and Card Games.
(Disclosure: This post contains affiliate links. If you click on a link and make a purchase, we may receive a commission that helps support the blog. Thank you.)
Take a look at these 15 board and card games (some classics and some rising stars) that your friends and family are sure to love.
Board Games
I am a huge fan of many of the well-known board games such as Chess, Clue, Checkers, Life, Monopoly, Sorry, and Trouble; but here are some great games that are not quite as famous.

Blokus Game
-A game of strategy and pattern recognition. Great for sharpening your reflexes.


Qwirkle
-Mix, match and score with strategic rows of colorful tiles.



Jenga
-A steady hand and a healthy dose of risk taking triumphs in this game.



PIE FACE
-You may want to keep some paper towels handy for this amusing game.


Melissa & Doug U.S.A. License Plate Game Travel Game
–
The time will pass quickly on a car trip, when you looking for the states on license plates so you can flip the cubes.


Codenames–
Ever wanted to be a secret agent? Your dream can come true with this intriguing game for those 14 years and older.

Card Games

Spot It!
-Get good at finding the only matching symbols between two cards and you could win. Great for exercising the eyes and mind.


Loot Card Game
-Arrgh Matey! Pirates we be. Plunder and be plundered.



Slamwich A Fast Flipping Card Game
-Build your sandwich, but be prepared to fend off your competitors who have eyes on your BLT. A twist on the classic Slapjack.

Games That Will Get You Moving
Quick Cups-There is no sitting or standing still when you are stacking and matching.



Reverse Charades
-In a twist on straight up charades, teams work to get an individual to recognize and call out the name of what they are acting out.


Tenzi Smiley Set Game
You will be trying to contain your dice as you compete to complete your number matching and tower stacking first.

Word Games
I was one of these kids in school who, when I had a little down time, loved to see how many words I could make out of the word Christmas. Try it sometime. It is totally addictive. There is just something about word games that have the power to bring people together.
Some real standouts in this category include:

Big Boggle Classic Edition
-Shake up the letter cubes, start the timer, and get to finding words. The best part is trying to justify those words that you just know are in the dictionary, but when looked up are really not.

Rory's Story Cubes
-Roll the 9 story cubes and use the image side of each that lands face up to spin a creativity story. My family sits around and laughs at some of the good ones that we come up with.


Scrabble Scattegories Game-Race to name all the items you can in an assigned category that start with the letter that you roll on the dice.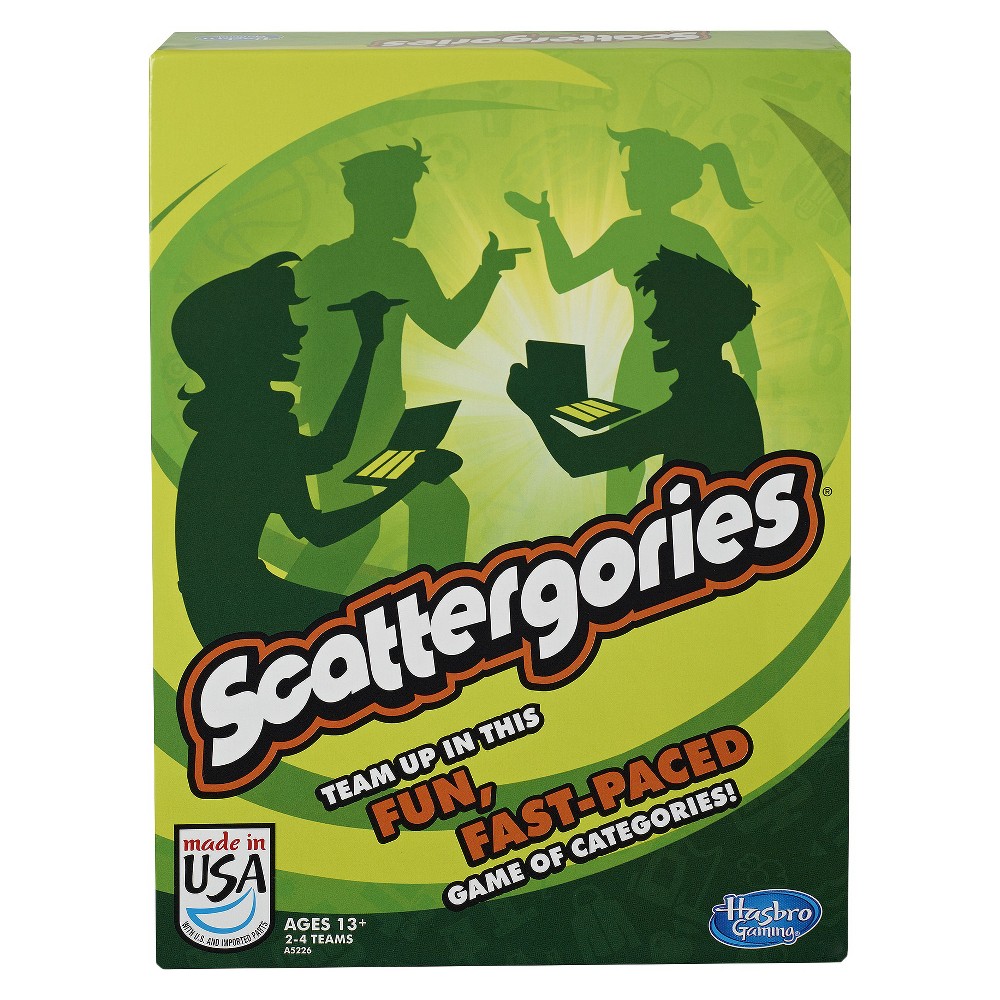 It is truly amazing how many creative and endlessly captivating board and card games that people have come up with over the years. And the best thing about this type of entertainment is that you can have fun again and again, but only have to pay for it once.
For more ways to have budget-minded fun:
30 Handy Blogs for Kids Crafting and Cooking Ideas
Five Fun, Free Sites for LEGO Fans